4.3inch CTP Capacitive Touch Screen Panel for TFT LCD Display
Product Detail
Our Advantage
Product Tags
This 4.3inch capacitive touch screen is with the same size as 4.3"LCD screen, it is compatible with 480X272 4.3inch TFT LCD. Above the touch screen,other covers are not suggested to being placed for better touch performance. With same pin assignment, we have another version with bigger cover glass with round corners.Other cover glass size can be customized. It can be applied to video door phone, GPS, camcorder, industrial equipment, all kinds of device, which require high quality flat panel displays, excellent visual effect. This module follows RoHS.
1. Bonding solution: Air bonding & Optical bonding are acceptable
2. Touch Sensor thickness: 0.55mm, 0.7mm, 1.1mm are available
3. Glass thickness: 0.5mm, 0.7mm, 1.0mm, 1.7mm, 2.0mm, 3.0mm are available
4. Capacitive touch panel with PET/PMMA cover, LOGO and ICON printing
5. Custom Interface, FPC, Lens, Color, Logo
6. Chipset: Focaltech, Goodix, EETI, ILTTEK
7. LOW customizing cost and fast delivery time
8. Cost-effective on price
9. Custom Perfomance: AR, AF, AG
| | |
| --- | --- |
| Item | Standard Values |
| LCD Size | 4.3inch |
| Structure | Glass+Glass+FPC(GG) |
| Touch Outline Dimension/OD | 104.7x64.8x1.6mm |
| Touch Display area/AA | 95.7x54.5mm |
| Interface | IIC |
| Total Thickness | 1.6mm |
| Working Voltage | 3.3V |
| Transparency | ≥85% |
| IC Number | GT911 |
| Operating Temperature | '-20 ~ +70℃ |
| Storage Temperature | '-30 ~ +80℃ |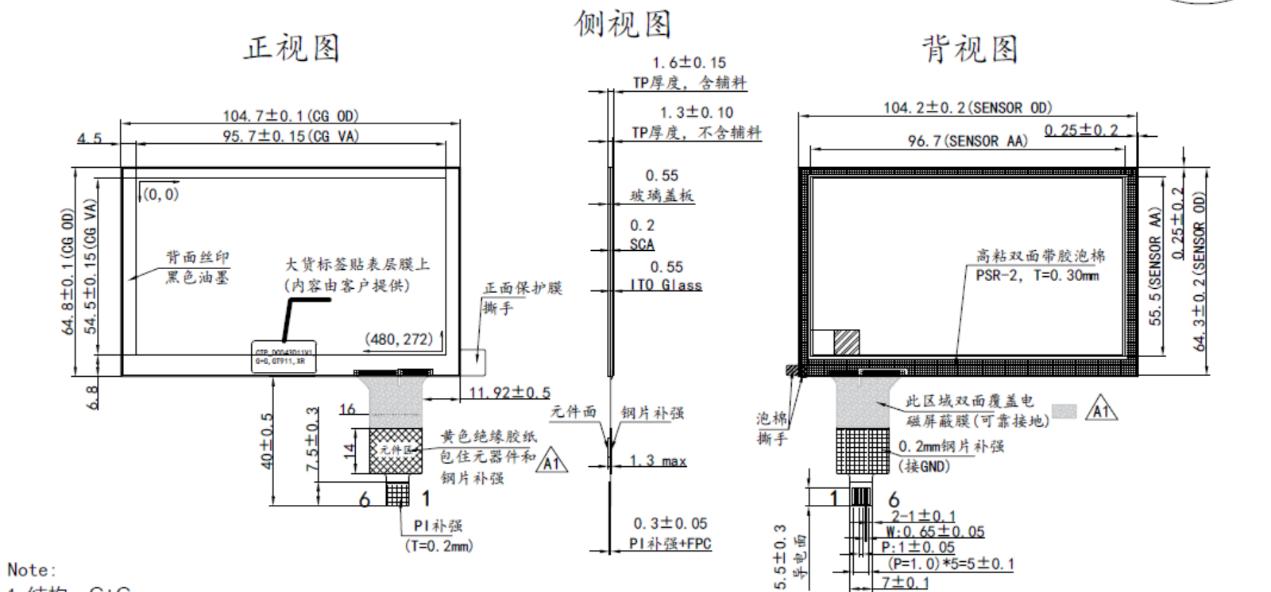 ❤ Our specific datasheet can be provided! Just contact us by mail.❤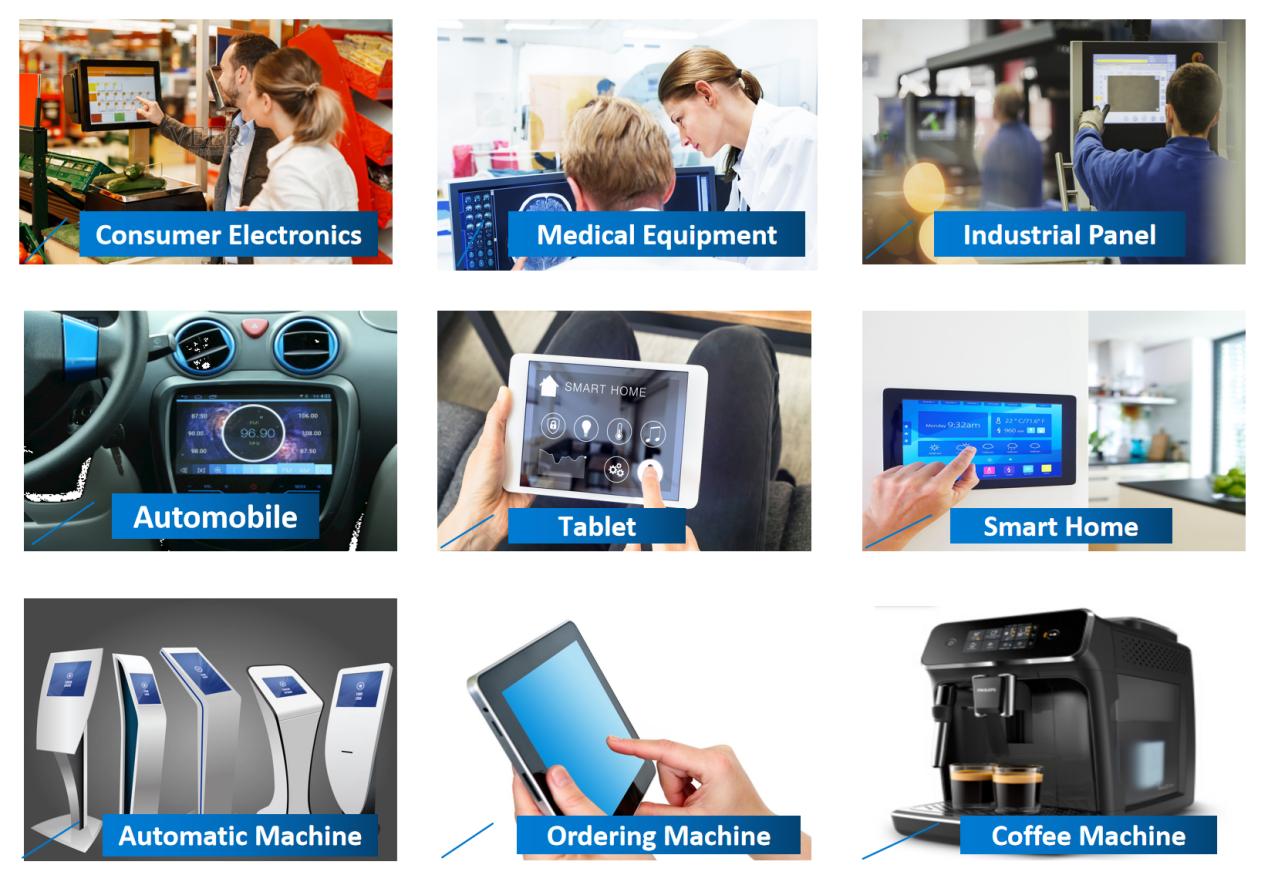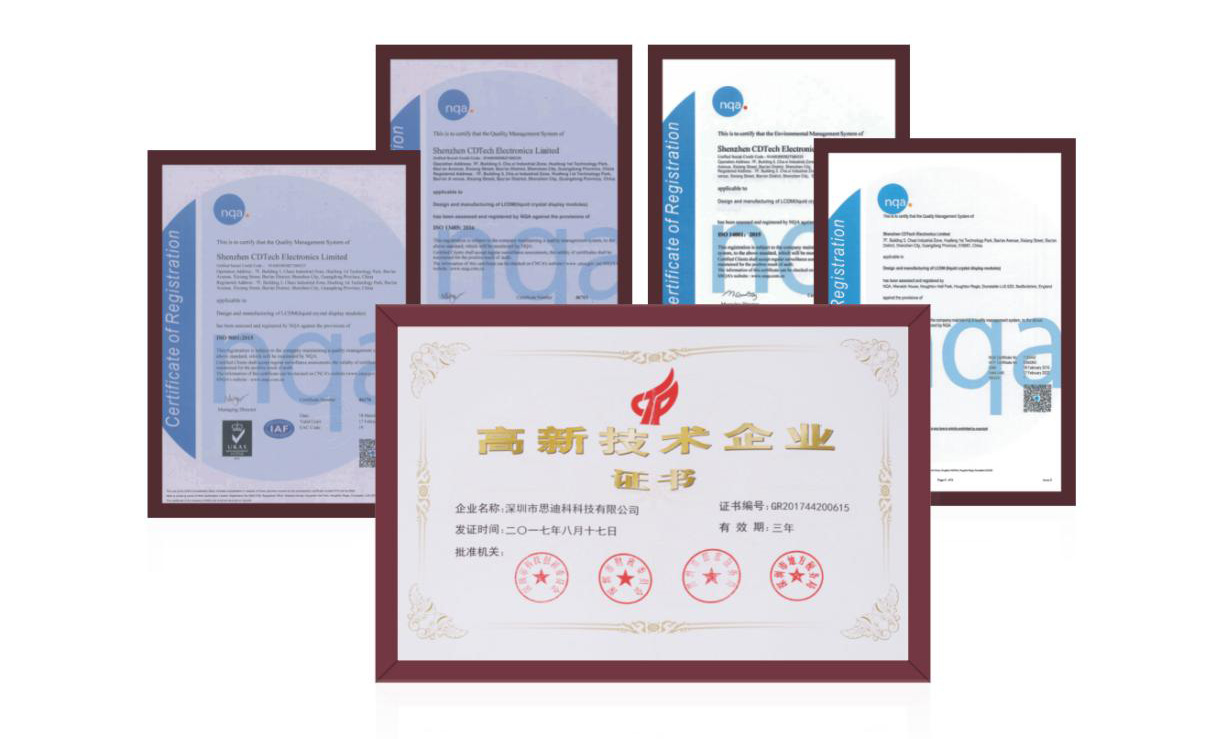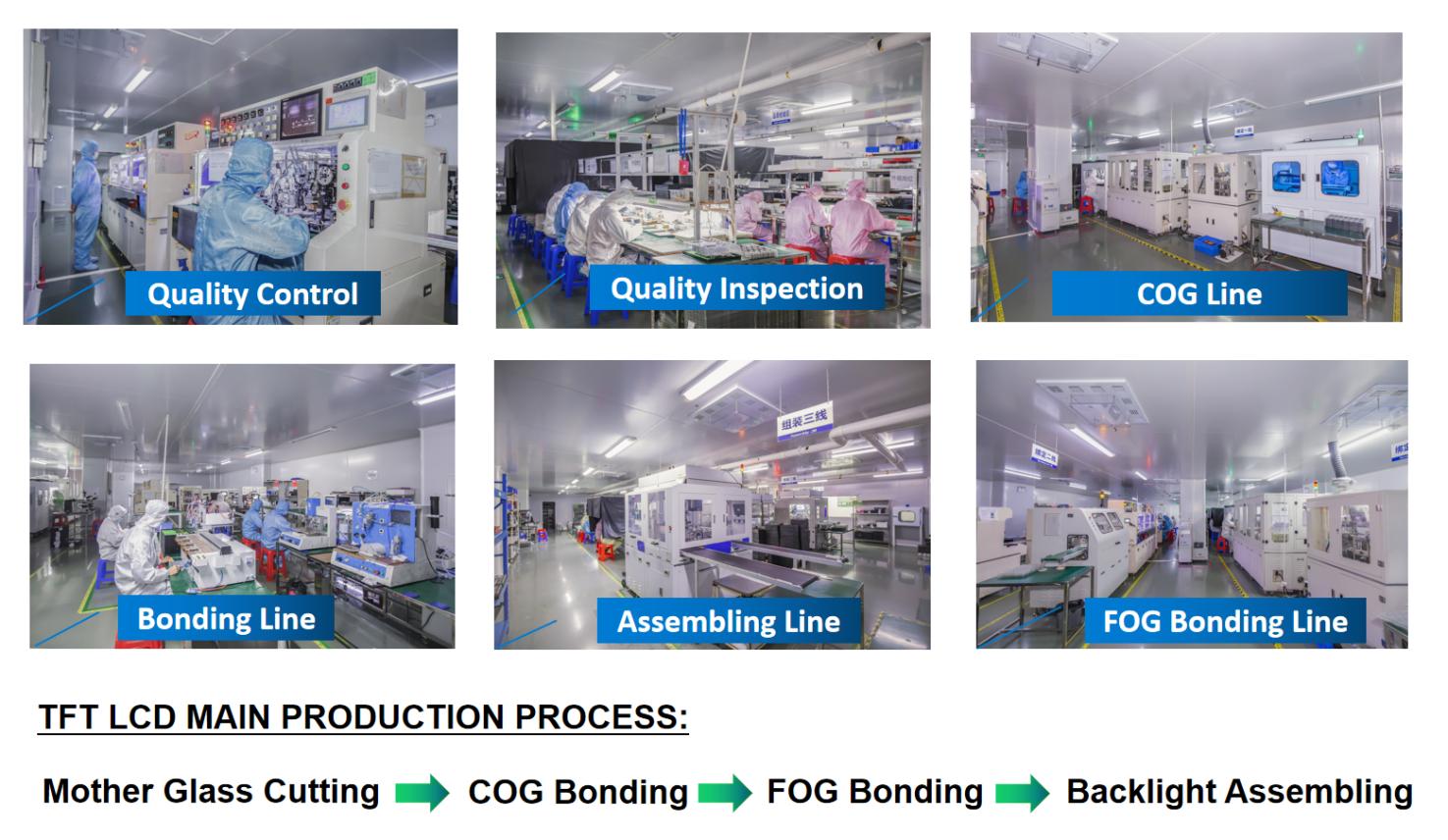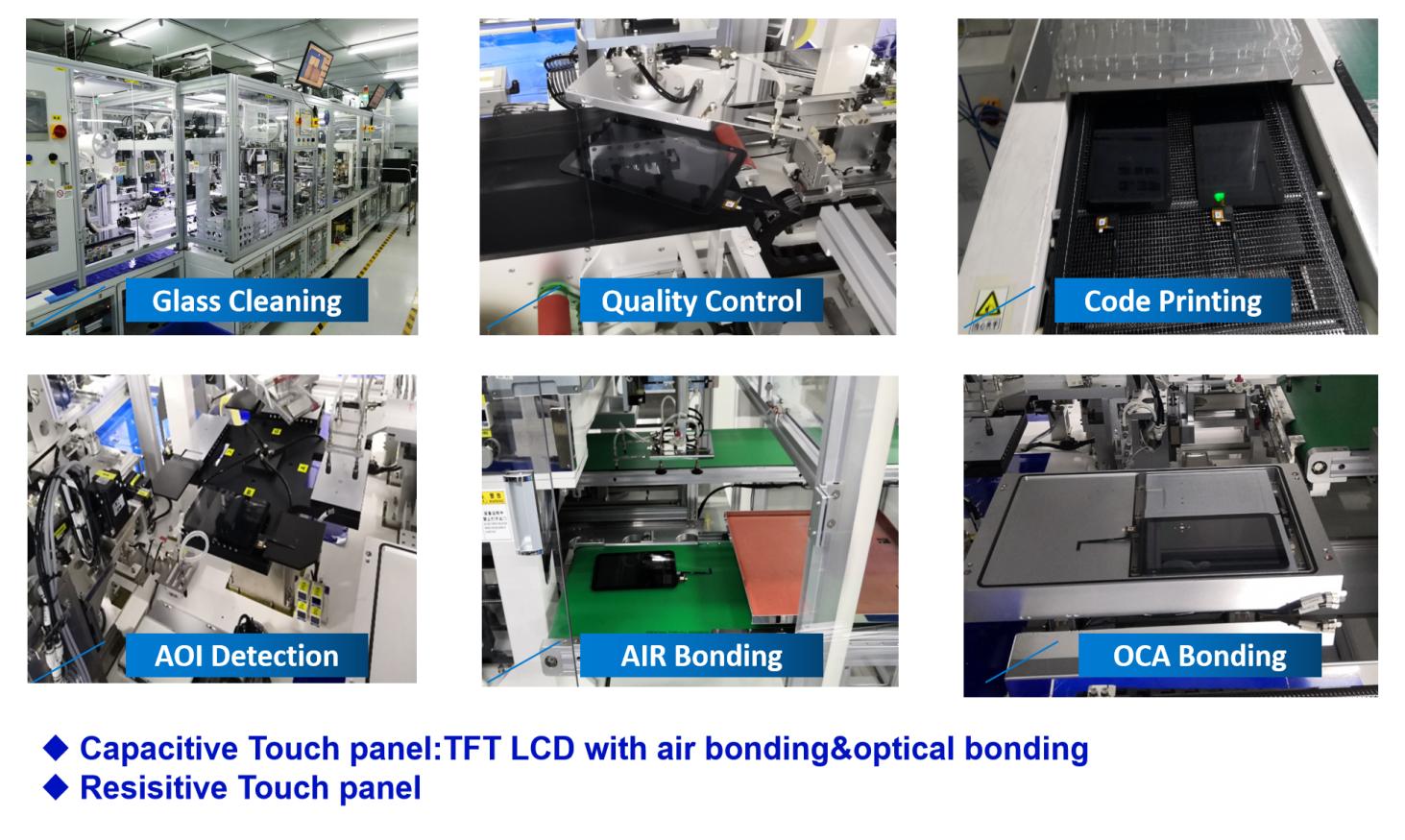 What is the difference between capacitive screen and resistive screen-main structure?
The capacitive touch screen can be simply viewed as a screen composed of four layers of composite screens:the outermost layer is a protective glass layer,followed by a conductive layer, the third layer is a non-conductive glass screen, and the fourth innermost layer It is also a conductive layer. The innermost conductive layer is the shielding layer,which plays the role of shielding the internal electrical signals. The middle conductive layer is the key part of the entire touch screen. There are direct leads on the four corners or sides to detect the position of the touch point. Capacitive screens use the current induction of the human body to work. When a finger touches the metal layer, due to the electric field of the human body, a coupling capacitor is formed between the user and the touch screen surface. For high-frequency current, the capacitor is a direct conductor, so the finger draws a small current from the contact point. This current flows from the electrodes on the four corners of the touch screen, and the current flowing through these four electrodes is proportional to the distance from the finger to the four corners. The controller obtains the position of the touch point by accurately calculating the ratio of these four currents.
---
---
As a TFT LCD manufacturer, we import mother glass from brands including BOE, INNOLUX, and HANSTAR, Century etc., then cut into small size in house, to assemble with in house produced LCD backlight by semi-automatic and fully-automatic equipment. Those processes contain COF(chip-on-glass), FOG(Flex on Glass) assembling, Backlight design and production, FPC design and production. So our experienced engineers have ability to custom the characters of the TFT LCD screen according to customer demands, LCD panel shape also can custom if you can pay glass mask fee, we can custom high brightness TFT LCD, Flex cable, Interface, with touch and control board are all available.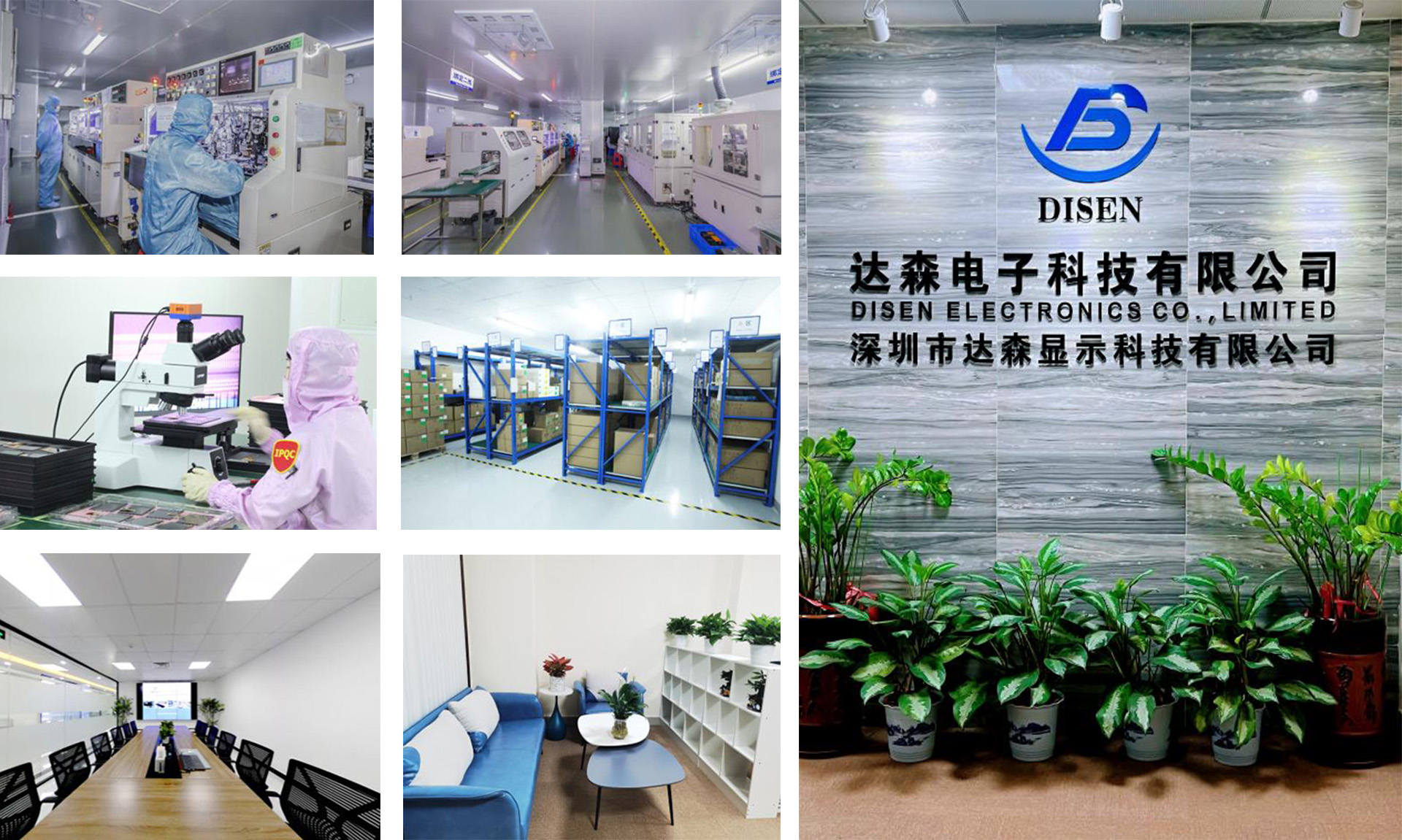 Write your message here and send it to us