8.0inch CTP Capacitive Touch Screen Panel for TFT LCD Display
Product Detail
Our Advantage
Product Tags
This 8.0inch capacitive touch screen is with the same size as 8.0"LCD screen, it is compatible with 800*1280 8.0inch TFT LCD. Above the touch screen, other covers are not suggested to being placed for better touch performance. With same pin assignment, we have another version with bigger cover glass with round corners. Other cover glass size can be customized. It can be applied to video door phone, GPS, camcorder, industrial equipment, all kinds of device, which require high quality flat panel displays, excellent visual effect. This module follows RoHS.
1. Bonding solution: Air bonding & Optical bonding are acceptable
2. Touch Sensor thickness: 0.55mm, 0.7mm, 1.1mm are available
3. Glass thickness: 0.5mm, 0.7mm, 1.0mm, 1.7mm, 2.0mm, 3.0mm are available
4. Capacitive touch panel with PET/PMMA cover, LOGO and ICON printing
5. Custom Interface, FPC, Lens, Color, Logo
6. Chipset: Focaltech, Goodix, EETI, ILTTEK
7. LOW customizing cost and fast delivery time
8. Cost-effective on price
9. Custom Perfomance: AR, AF, AG
| | |
| --- | --- |
| Item | Standard Values |
| LCD Size | 8.0inch |
| Structure | Glass+Glass+FPC(GG) |
| Touch Outline Dimension/OD | 226.0 *226.0 * 1.175mm |
| Touch Display area/AA | 172.82*108.24mm |
| Interface | IIC |
| Total Thickness | 1.175mm |
| Working Voltage | 3.3V |
| Transparency | ≥82% |
| IC Number | GT911 |
| Operating Temperature | '-20 ~ +70℃ |
| Storage Temperature | '-30 ~ +80℃ |

❤ Our specific datasheet can be provided! Just contact us by mail.❤
Dimensions: 1.5-13.3"
Surface: excellent anti reflection effect
Chemical resistance: ASTM-D-1308
Operating temperature: - 20 ℃~ + 70℃
Storage temperature: - 40℃~ + 85℃
Interface: USB / I2C
Application examples: industrial computers,POS machines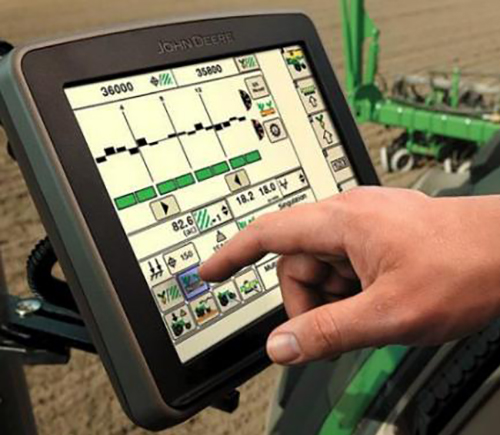 Size: 14.1 - 21.5"
Touch input:10 points (Anti palm mistouch)
Light transmittance: > 87%
Resolution: 4Kx4K
Input mode: fingers, thin gloves, smart pen
Communication interface: USB HID digital converter
Operating temperature: - 20 ° C to + 50 ° C
Application example: treadmill/ordering machine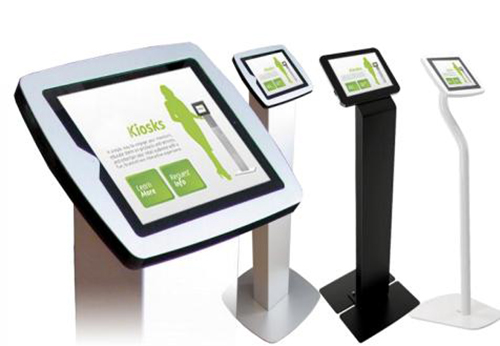 Size: 24-32 ''
Touch input: 20 points (anti palm mistouch)
Input method: fingers, thin gloves
Light transmittance: > 87%
Resolution: 4K * 4K
Total thickness: < 7mm
Communication: USB HID digital converter; Serial port RS-232
Operating temperature: - 20 ° C to + 50 ° C
Application example: self-service vending machine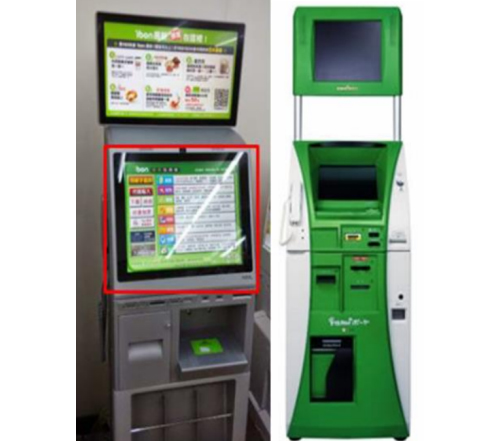 Size: 32-100 ''
Extremely durable, with anti breaking and anti scratching functions
• rapid and accurate response time
• operate with or without gloves
• chemically, physically and mechanically inert glass touch planes
• operating temperature - 35 ° C to + 70 ° C
Application examples: electronic whiteboard, educational tablet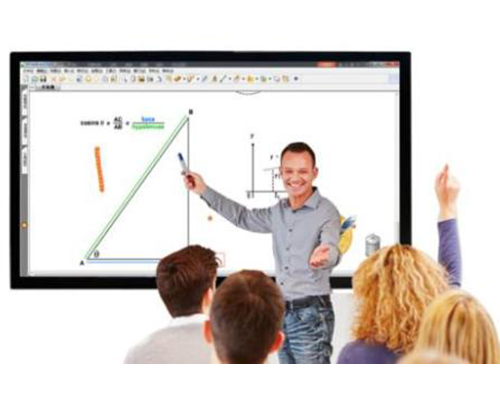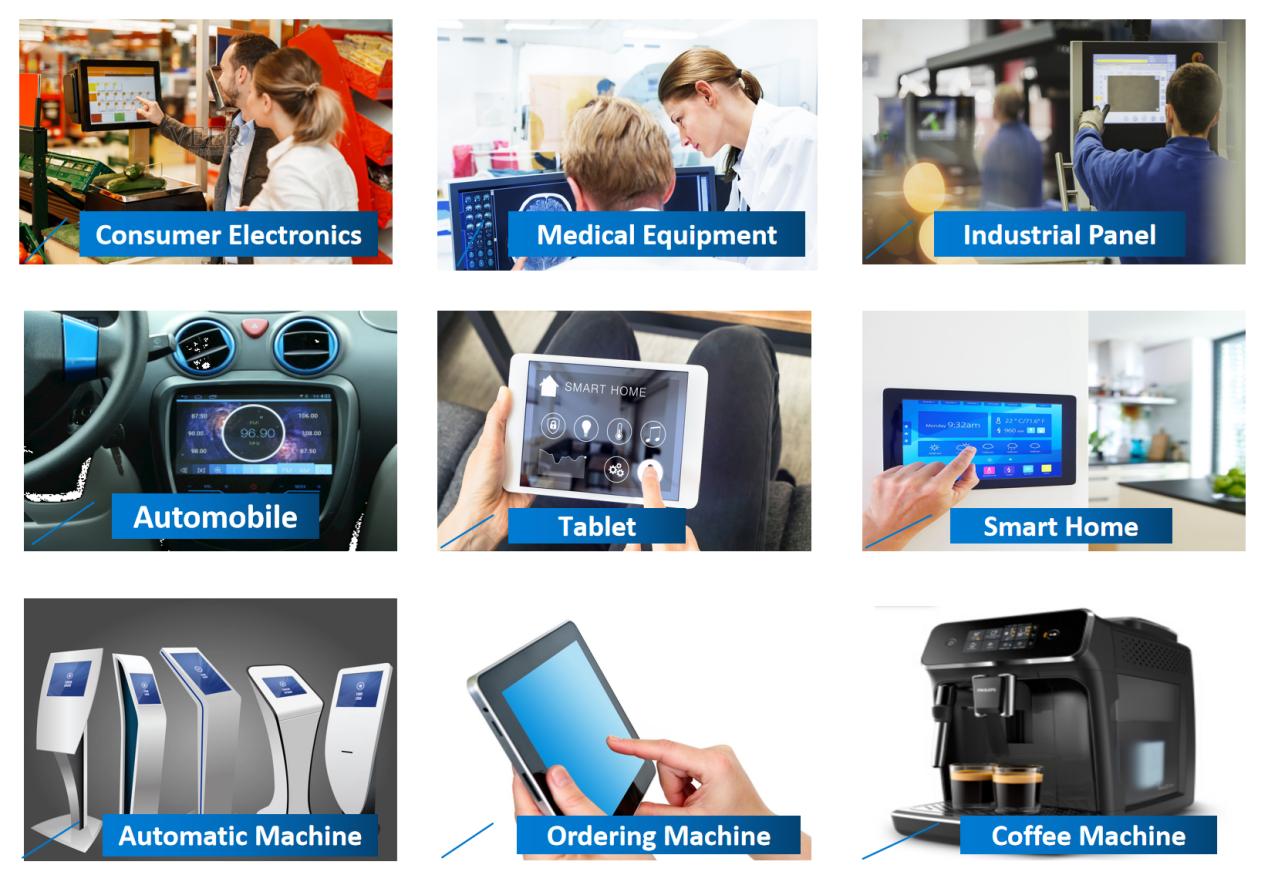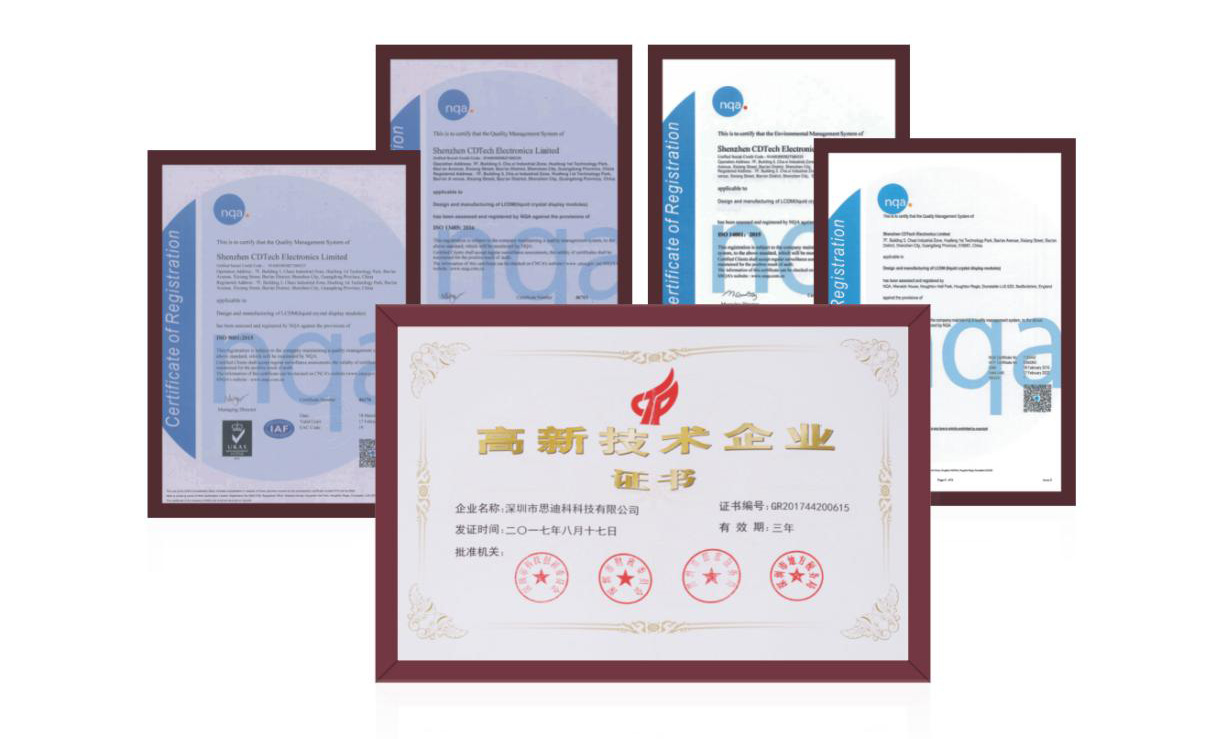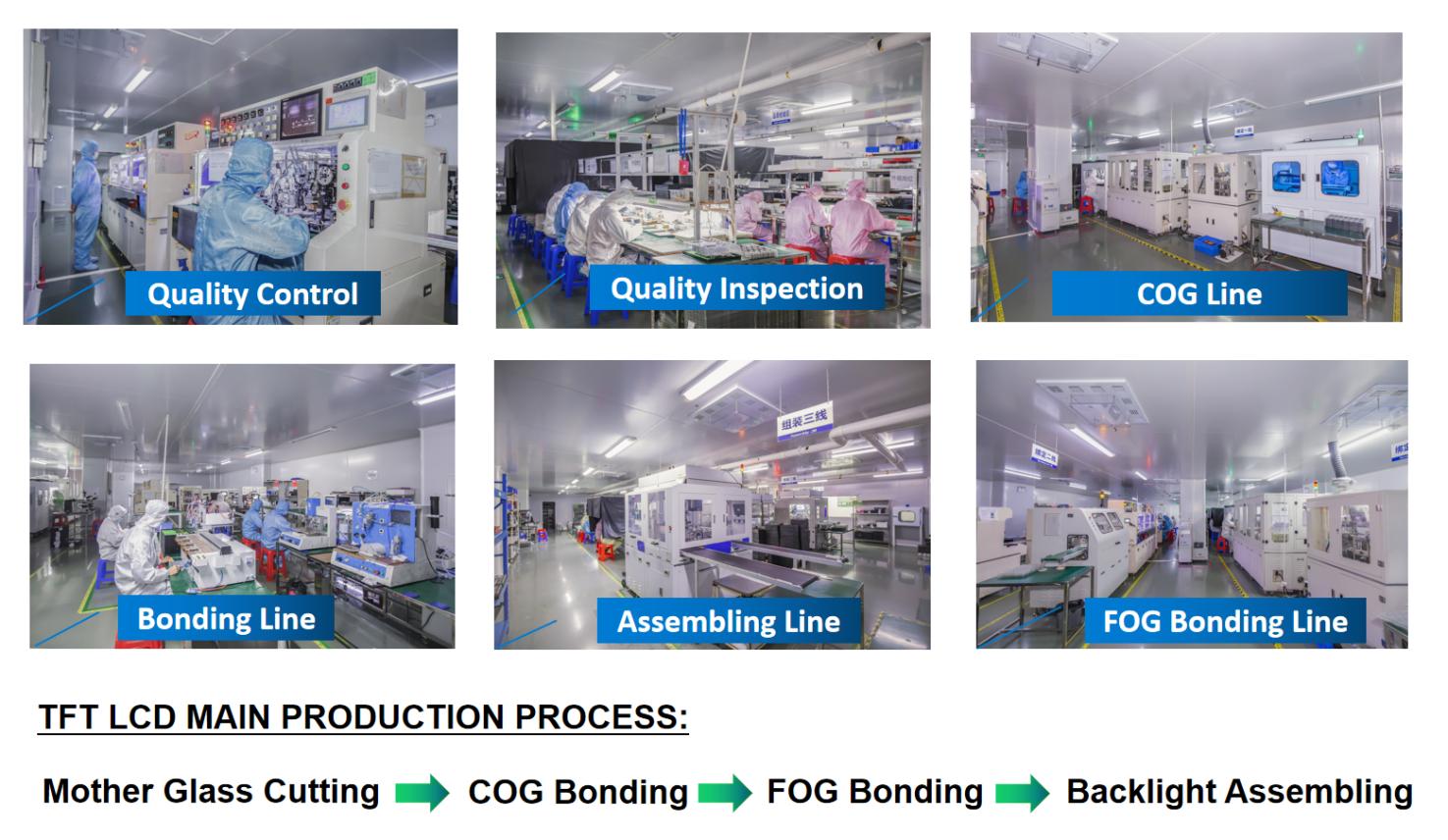 We are 10 years of experience manufacturing TFT LCD and touch screen.
► 0.96" to 32" TFT LCD Module;
► High brightness LCD panel custom;
► Bar type LCD screen up to 48 inch;
► Capacitive touch screen up to 65";
► 4 wire 5 wire resistive touch screen;
► One-step solution TFT LCD assemble with touch screen.
Yes we can provide the customize services for all kinds of LCD screen and touch panel.
► For the LCD display, backlight brightness and FPC cable can be customized;
► For the touch screen, we can custom the whole touch panel like the color, shape, cover thickness and so on according to the customer's requirement.
► NRE cost will be refunded after the total quantity reaches 5K pcs.
► Industrial system, medical system, Smart home, intercom system, embedded system, automotive and etc.
► For samples order, it is about 1-2weeks;
► For mass orders, it is about 4-6weeks.
► For first time cooperation, samples will be charged, the amount will be returned at the mass order stage.
► In regular cooperation, samples are free. Sellers keep the right for any change.
---
---
As a TFT LCD manufacturer, we import mother glass from brands including BOE, INNOLUX, and HANSTAR, Century etc., then cut into small size in house, to assemble with in house produced LCD backlight by semi-automatic and fully-automatic equipment. Those processes contain COF(chip-on-glass), FOG(Flex on Glass) assembling, Backlight design and production, FPC design and production. So our experienced engineers have ability to custom the characters of the TFT LCD screen according to customer demands, LCD panel shape also can custom if you can pay glass mask fee, we can custom high brightness TFT LCD, Flex cable, Interface, with touch and control board are all available.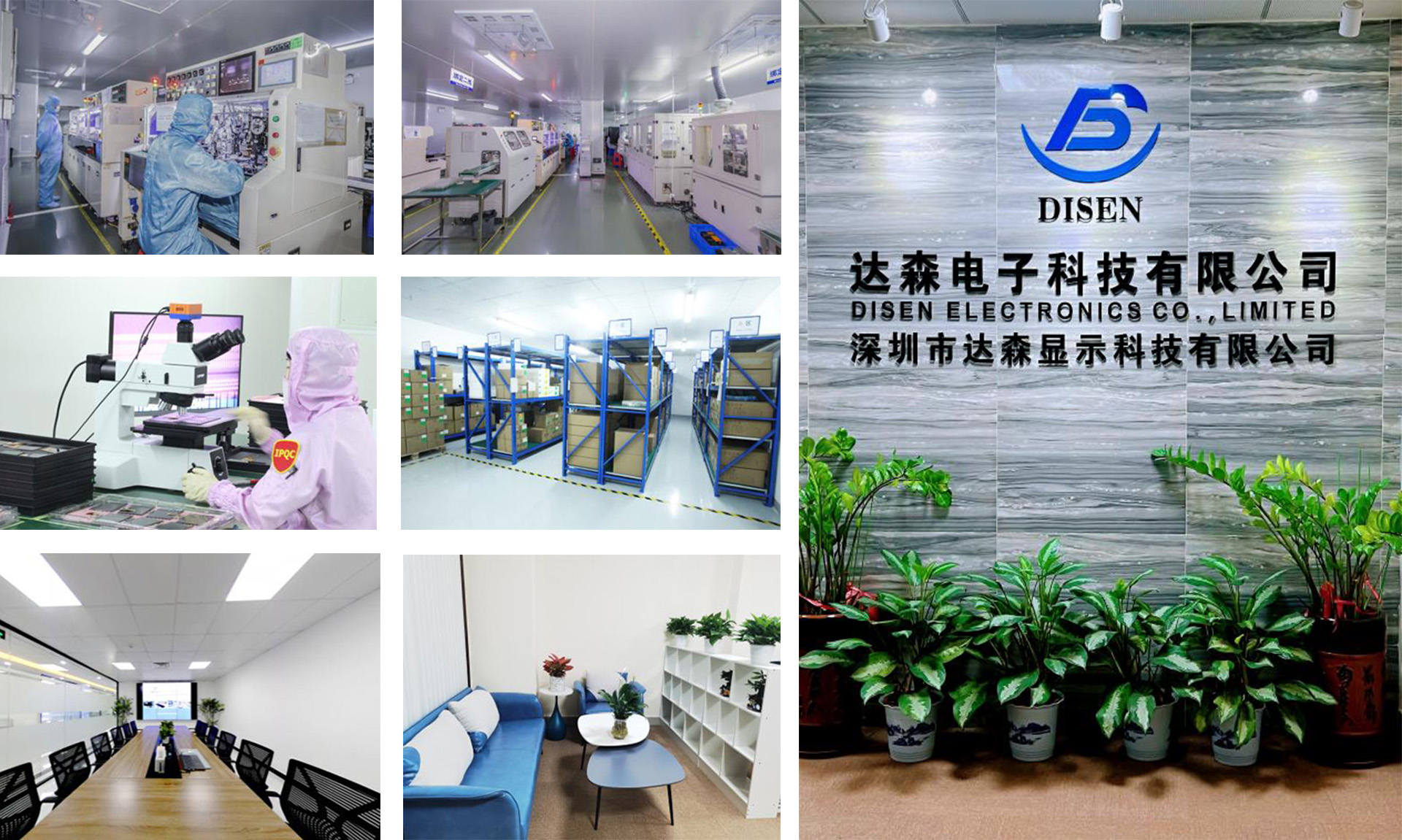 Write your message here and send it to us