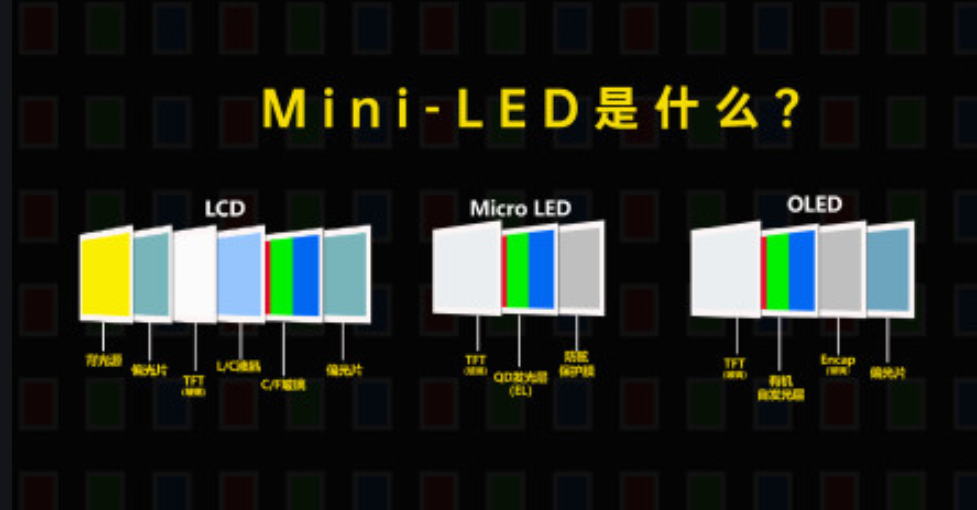 Before we know it, 2022 is already halfway through. In the first half of the year, Mini LED-related consumer electronics products emerge in an endless stream, especially in the field of monitors and TVs.
According to incomplete statistics from LEDinside, in the first half of 2022, about 41 new Mini LED displays and TVs have been released. So what are the differences between a batch of new Mini LED displays and TVs emerging in the first half of the year and previous products? What other development trends are worth paying attention to?
Different from the previous situation where the price of Mini LED displays is generally above 10,000 yuan, the price of new Mini LED displays released in the first half of the year is more affordable, basically falling below 10,000 yuan, and the number of light control partitions has not decreased, and the number of 27-inch product partitions is concentrated. Among the 576, except for Mini LED displays and TV products that emerged one after another in the first half of this year, the number of 32-inch product divisions was above 1,152.
There are also many new products in the fields of notebooks, professional monitors and VR equipment. In terms of notebooks, ASUS has launched two Mini LED notebooks, ROG Ice Blade 6 dual-screen and ROG Flow X16. Both products have 16-inch LCD screens, 2.5K resolution, 512 light control zones, 1100nits peak brightness and 165Hz refresh rate. The prices of the two products are 55,999 yuan and 13,045-18,062 yuan respectively.
In terms of professional display, Hisense Medical launched a 55-inch Mini LED medical endoscopic display in April with a dynamic contrast ratio of up to 200,000:1. In terms of VR equipment, Xiaopai Technology launched the new VR product Pimax Crystal in May this year, which adopts Mini LED+QLED technology with a resolution of 5760x2880 and a refresh rate of up to 160Hz.
---
Post time: Jul-28-2022